Your vacation solution
Blue Waters Mountain Lodge
Experience Lake Santeetlah in the lush Nantahala National Forest
Whether you are looking for a peaceful and relaxing escape or an exciting outdoor adventure. Located in the Blue Ridge Mountains of Western North Carolina. We're nestled along the shoreline of picturesque 2,800 acre Santeetlah Lake in the lush Nantahala National Forest. Blue Waters Mountain Lodge puts you in the heart of one of the nation's most beautiful areas. Known for its natural splendor, activity filled outdoor lifestyle and deep serenity, this majestic setting offers a wealth of activities or the perfect backdrop to do nothing at all.
This unique combination of relaxation and action packed fun starts at the Lodge itself. Here you'll find a game room complete with billiards, cards and a variety of indoor games. For a quiet alternative, the Lodge offers a well-stocked reading library and plenty of decks. Enjoy outstanding lake and mountain views that invite you to settle in and relish the solitude.
Contact Info
828-479-8888
888-828-3978 (Toll-Free)
828-479-9558 (Fax)
info@bluewatersmtnl.com
Address
292 Pine Ridge Road
Robbinsville, NC 28771
Traditional Southern Cuisine
The food offered at the Blue Waters Mountain Lodge is traditional southern cuisine. Prepared with a new age flair, and complete with homemade breads and desserts, entrees at the Lodge are complimented by fresh local fruits and vegetables, and herbs from the Lodge's gardens. You can view the Dinner Menu as well as the Wine and Beer list. The lodge also offers Special In Room Services.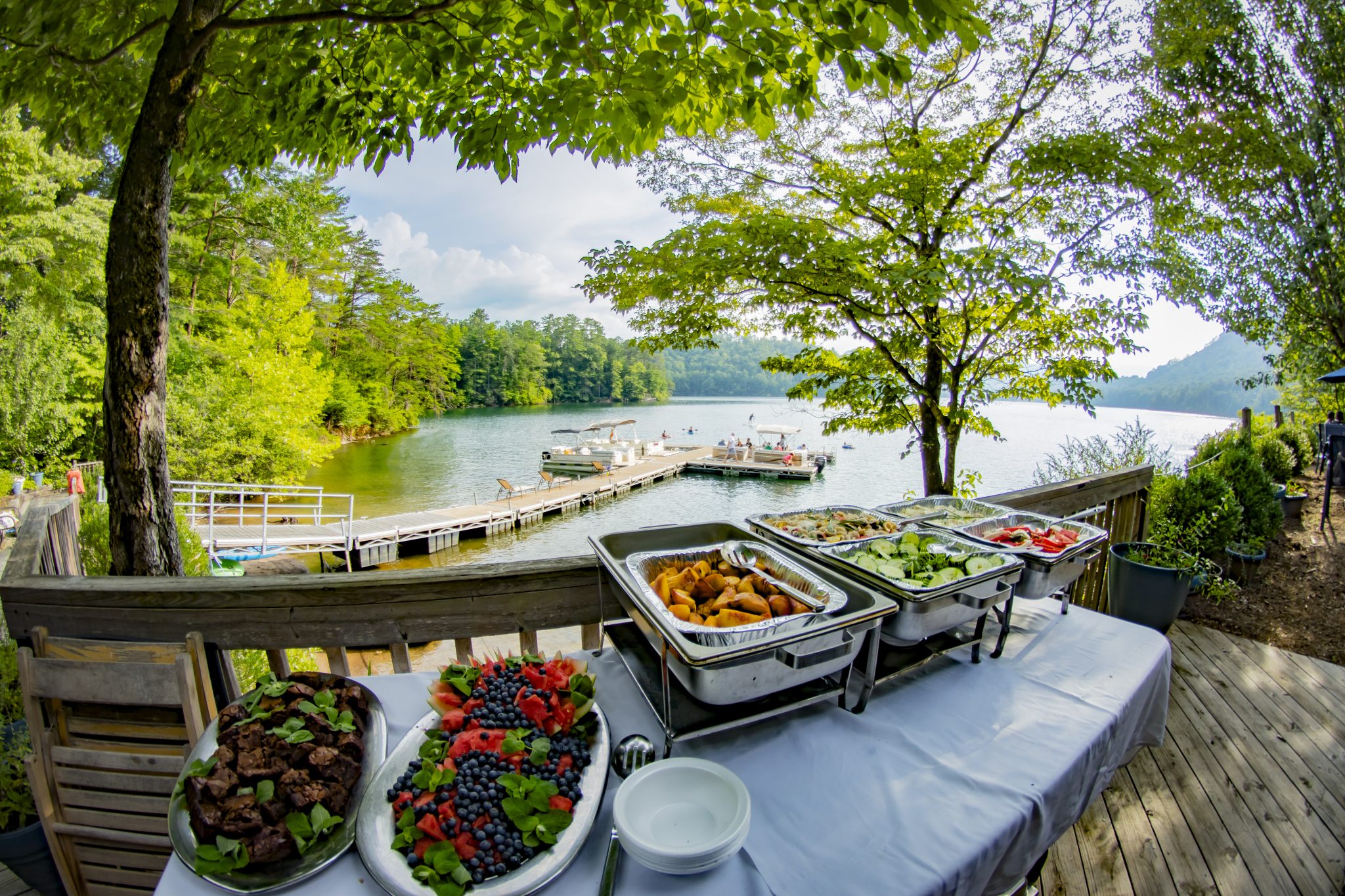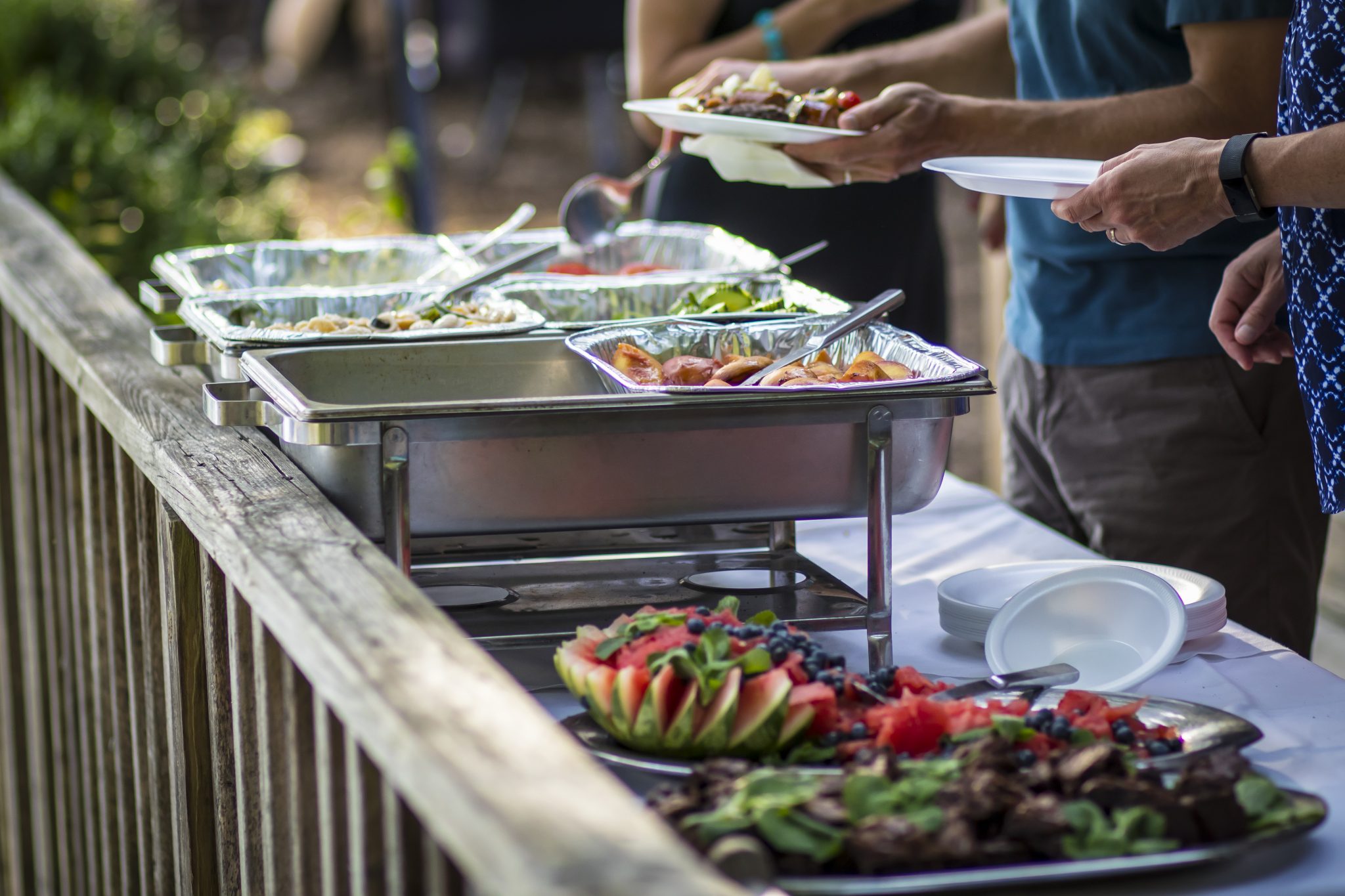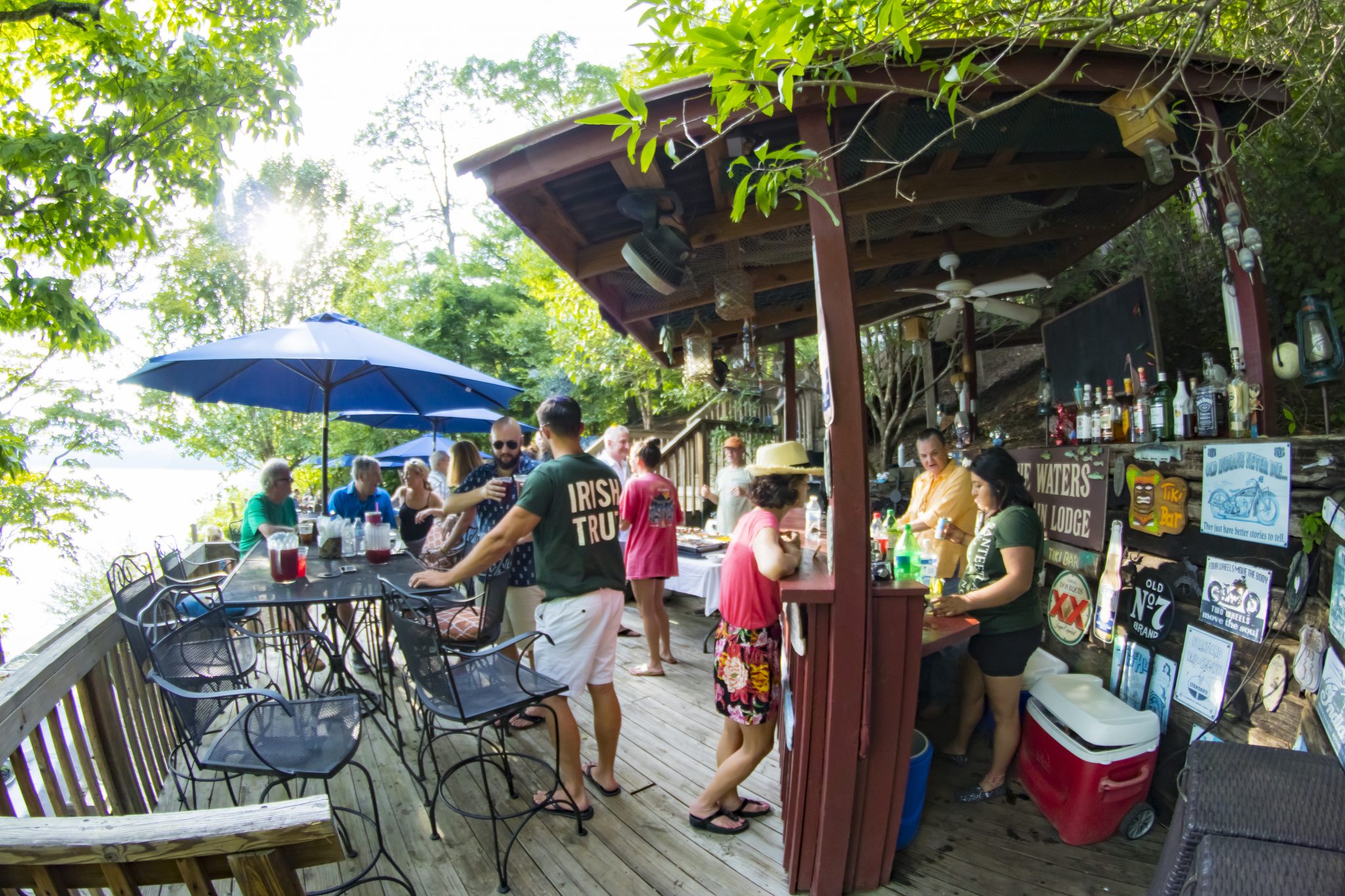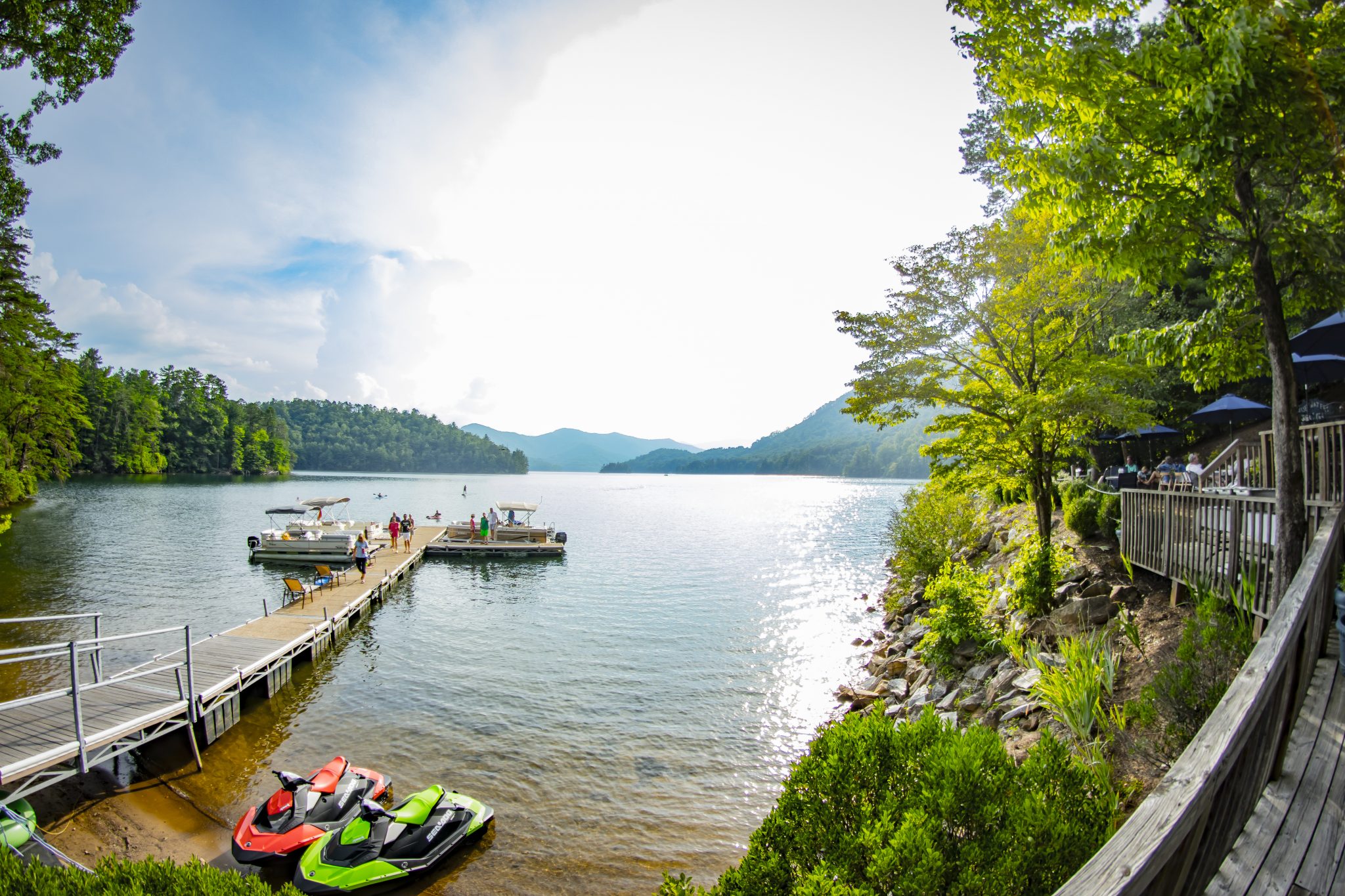 Discover More About
Blue Waters Mountain Lodge
Comfortable rooms, with or without lake views. A bountiful breakfast and plenty of peace and quiet. All of these come together to make this special place a home away from home that you'll relish returning to, year after year.
What Our Customers are Saying
"We just wanted you to know how much we enjoyed out visit with you this past weekend. What a lovely relaxing overnight stay we had. I knew we were going to find it relaxing when we arrived on that rainy and snowy Saturday afternoon only to find Maury building a fire in that beautiful fireplace. After several long hours at work recently, the stay with you guys was "just what the doctor ordered". Everything from the relaxing atmosphere to the fantastic cooking of Maury was better than we could have dreamed of. Thank you again for great hospitality and we hope to see you again either in the Spring or Fall of next year."
"Thank you so much for the wonderful stay I enjoyed with you in your wonderful lodge. I have finally returned to Malaysia following diversions to Europe and India, hence my delay in writing, for which my apologies. I can only dream now of the beauty I saw which you can view every day.
Lying in the canoe in the middle of the Lake, bar the occasional drone of the motorbikes I was transported to an entirely different world. Having researched heavily before finding Blue Waters Mountain lodge I can safely say that it was worth the time spent, from Maury's greeting to Mike's attentiveness and details such as ensuring logs were ready for the fire in the evening. Maury, the food was magnificent, as good as the best restaurant and I am so annoyed that I did not have enough room for the Apple pie. You have it all and good luck to you.
It was great to meet some fellow guests who were all charming, especially the water-ski team. This was a very special stay as I really needed peace and tranquility and I look forward one day to bringing the family to enjoy all the things I found during my all too brief stay."
Lake Santeetlah
Outdoor Activities
Blue Waters Mountain Lodge is conveniently located on the banks of Santeetlah Lake. Santeetlah covers 2,800 acres and is a manmade reservoir. The lake attracts water sports of all kinds. Enjoy water skiing, swimming, canoeing, boating, and paddle boarding. The Lodge can provide information about renting pontoons, fishing and ski boats.
Lodge Rooms
Starting at $179/night