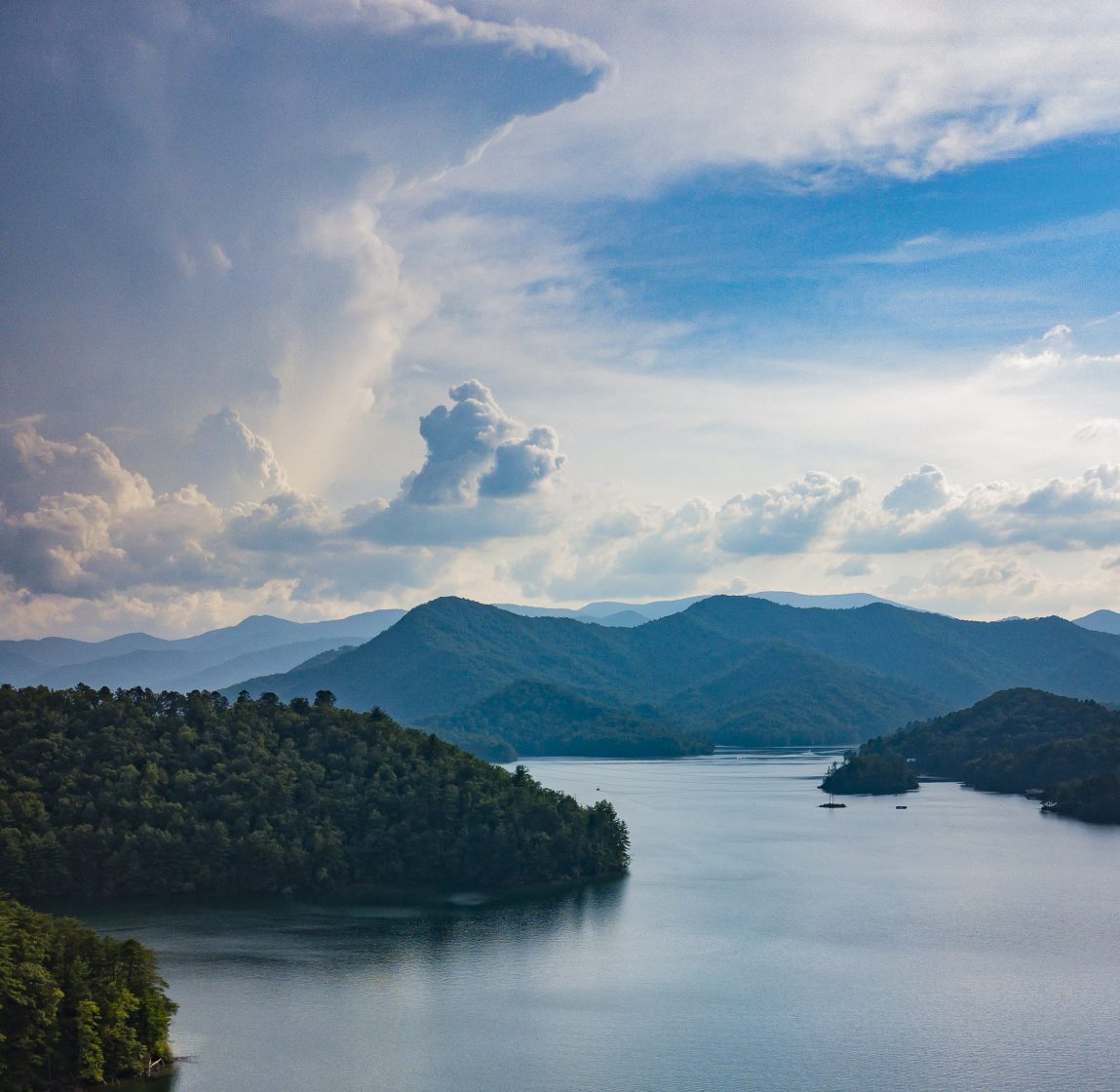 Blue Waters Mountain Lodge is your vacation solution.
Looking for a peaceful, relaxing escape? What about an exciting outdoor adventure?
About Us
Located in the Blue Ridge Mountains of Western North Carolina. Nestled along the shoreline of picturesque 2,800 acre Santeetlah Lake in the lush Nantahala National Forest. Blue Waters Mountain Lodge puts you in the heart of one of the nation's most beautiful areas. Known for its natural splendor, activity filled outdoor lifestyle and deep serenity. This majestic setting offers a wealth of activities. Or make it the perfect backdrop to do nothing at all.
This unique combination of relaxation and action packed fun starts at the Lodge. Here you'll find a game room complete with billiards, cards, darts, and a variety of indoor games. Croquet and horseshoes for outdoor sport. For a quiet alternative, the Lodge offers a well-stocked reading library. Plenty of decks with outstanding lake and mountain views that invite you to settle in and relish the solitude of these great outdoors.
The food offered at the Blue Waters Mountain Lodge is traditional southern cuisine. Prepared with a new age flair, and complete with homemade breads and desserts, entrees at the Lodge are complimented by fresh local fruits and vegetables, and herbs from the Lodge's gardens. You can view this month's Dinner Menu, Wine and Beer list, Special Holiday Menus. The lodge also offers Special in Room Services.
Comfortable rooms, with or without the lake views. A bountiful breakfast. Plenty of peace and quiet. All come together to make this special place a home away from home that you'll relish returning to, year after year.

Lodge Rooms
Starting at $179/night