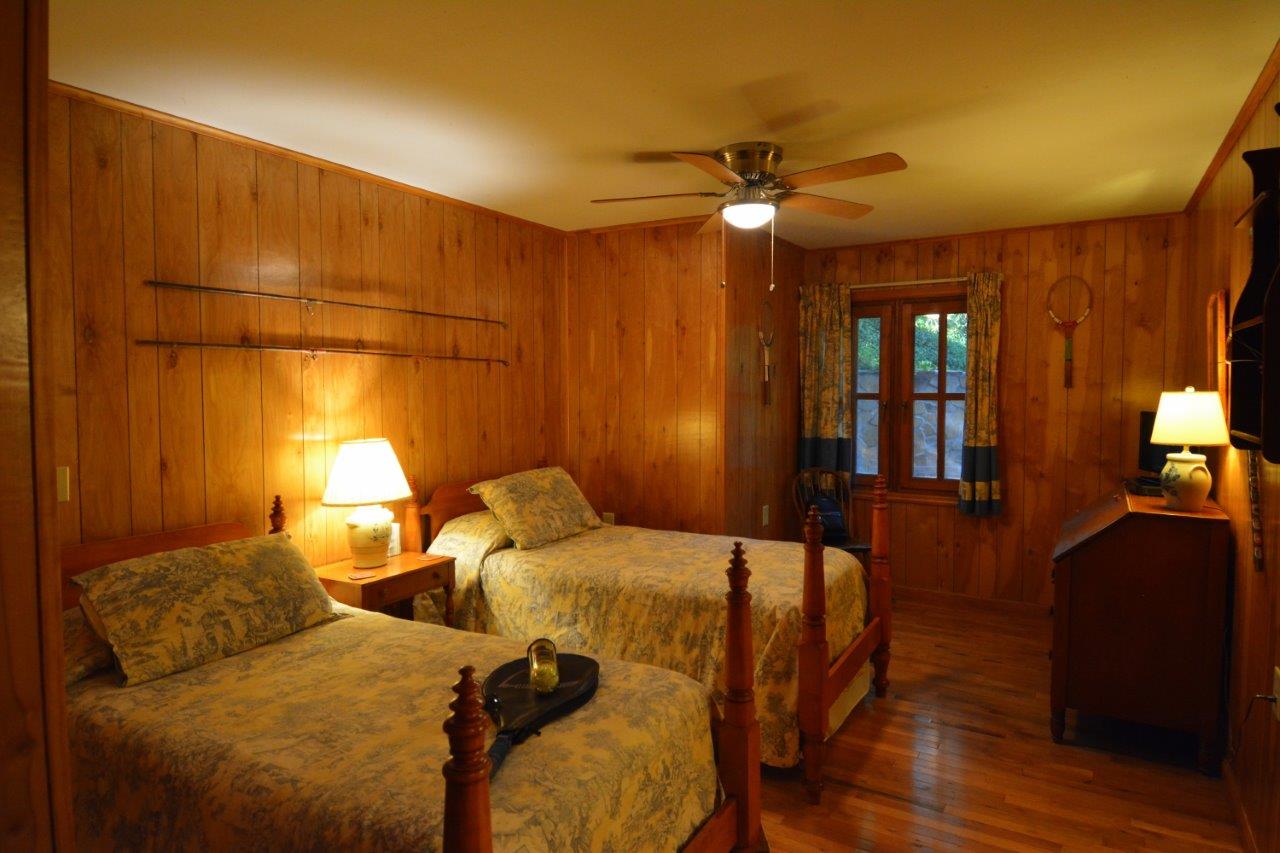 Room 1 (Lodge/Twins)
Located on the ground floor, it features two twin beds covered in a cheerful yellow toile (which can be made into a king), this delightful room is decorated with nostalgic items such as antique fishing poles & golf clubs. The bathroom has a tiled shower with a built-in seat, and grab bars.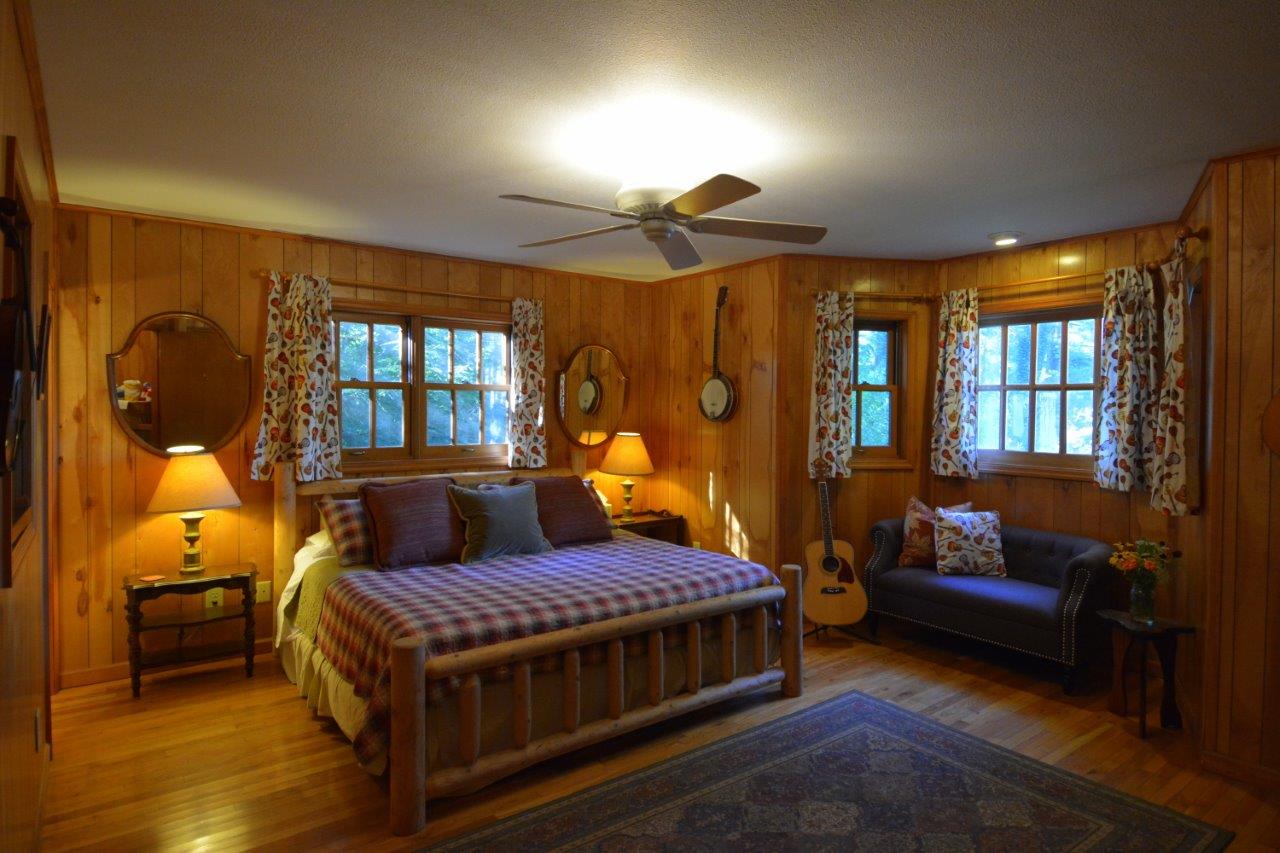 Room 2 (Lake/King)
The spacious Music Room located on the main level boasts a natural cedar king sized bed accented by a handmade quilt and is adorned with musical instruments & Victrola. The bay window and sitting area offers a great place to take in views of the lake.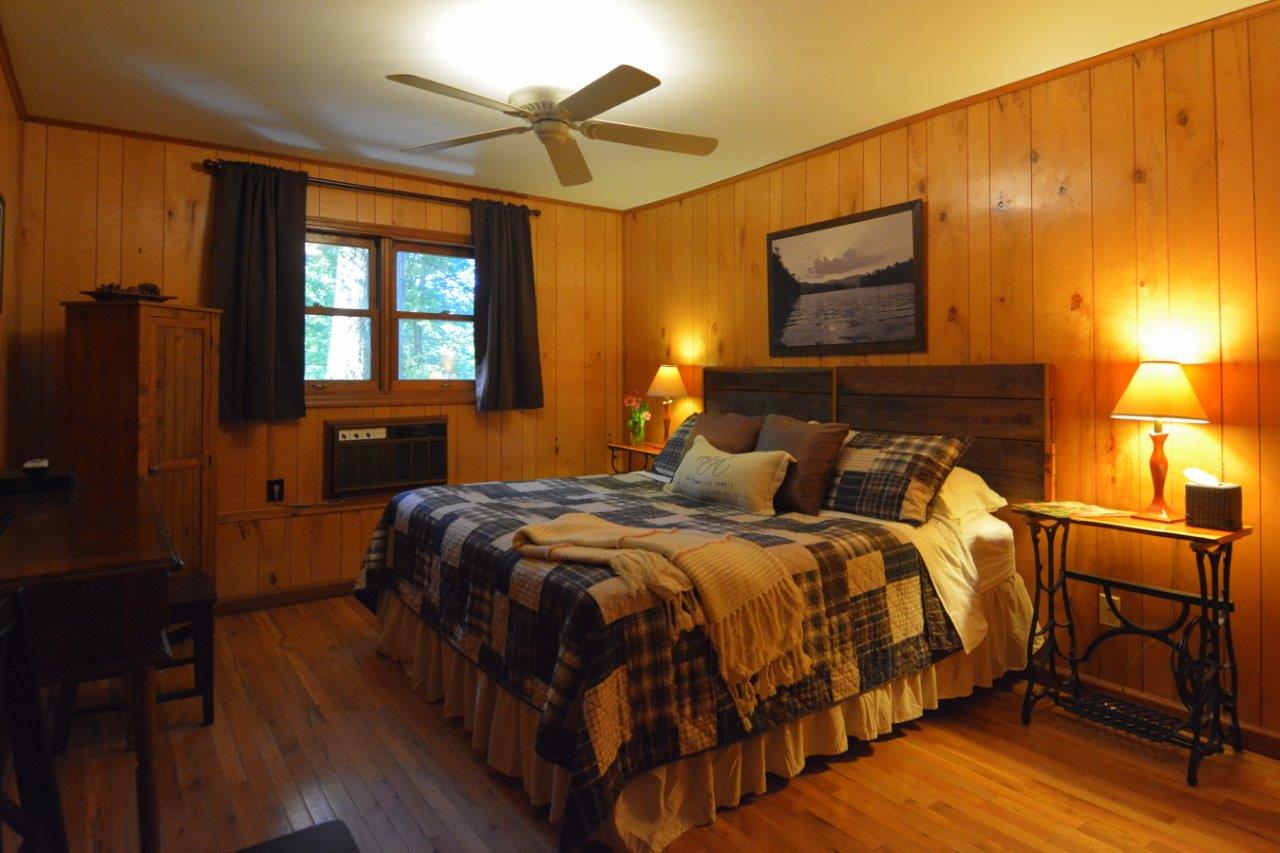 Room 3 (Lodge/King)
This Mountain Gem is located at top of the staircase with easy outdoor access.  This king sized bedroom features a lovely patchwork quilt, antique Singer sewing machine night stands rustic headboard and traditional wardrobe with additional hanging space.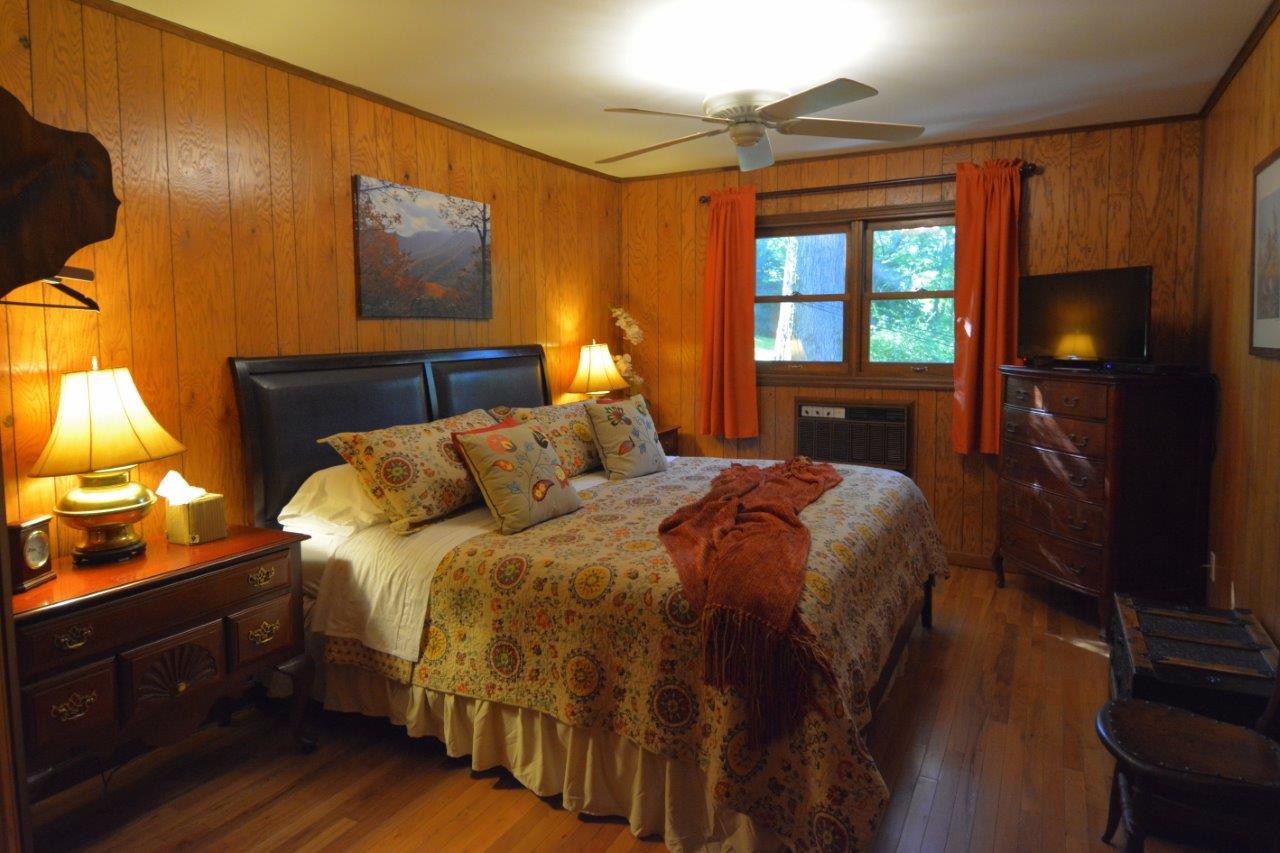 Room 4 (Lodge/King)
Smoky Mountain Dreams is an intimate space with a nod the colors of autumn, accentuated with numbered watercolors.  There is a padded leather king headboard, antique mahogany dresser and large nightstands with brass lamps.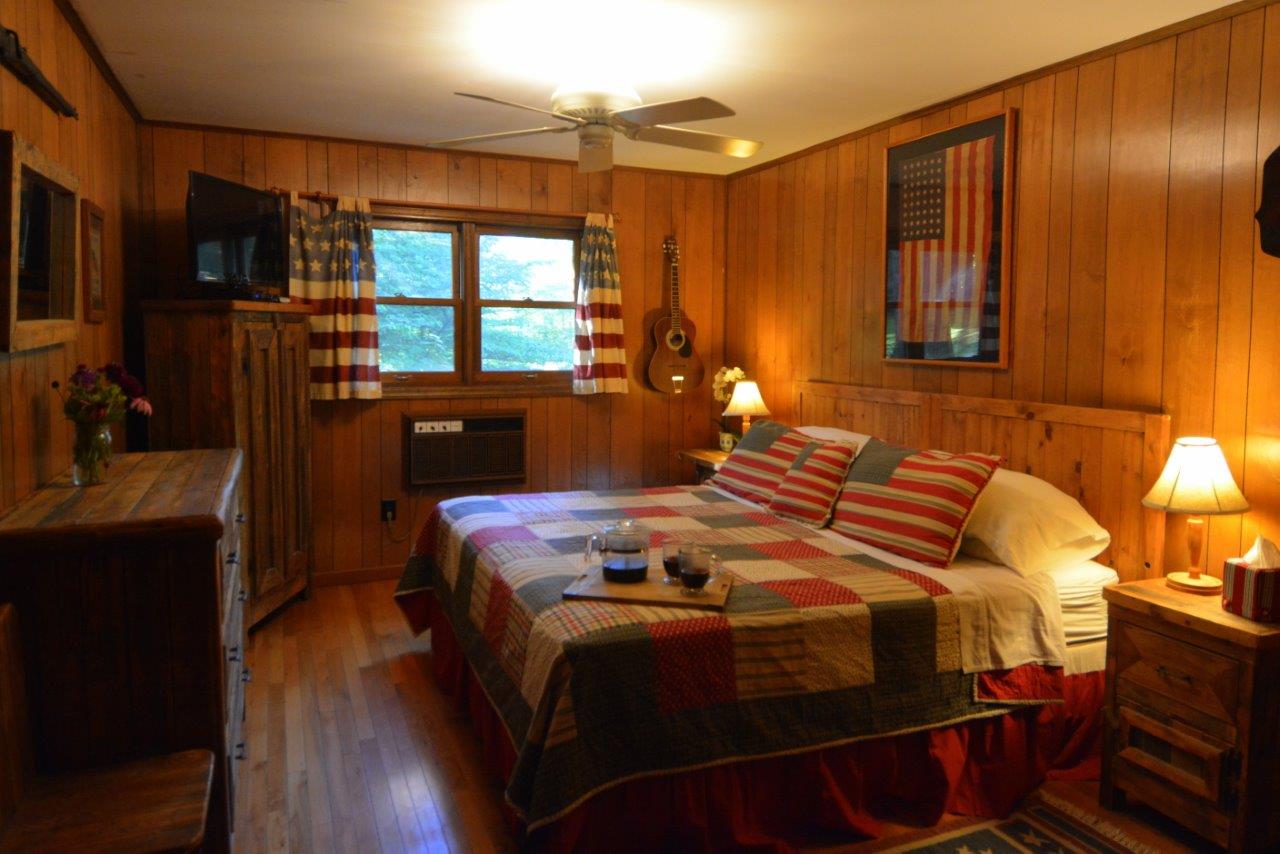 Room 5 (Lodge/King)
Stars and stripes abound in this room with a focal point of a framed 48-star flag overhanging a king-sized bed.  The rustic armoire, dresser and nightstands conjure images of America's gloried history.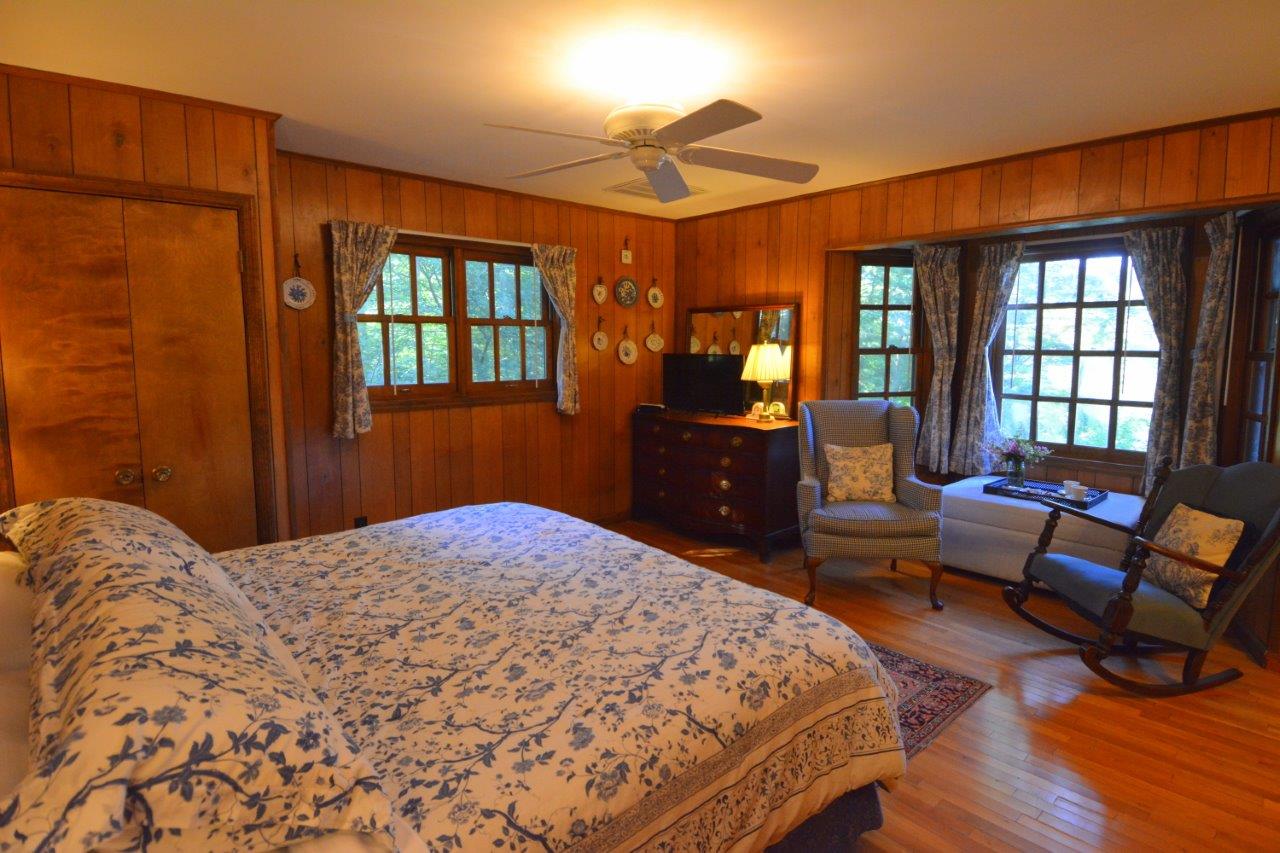 Room 6 (Lake/King)
The French Country is a light and spacious lake view room. Blue and white toile is featured throughout with a king sized bed overlooking the large bay windows. An antique mahogany dresser and winged back chair complement the relaxed setting.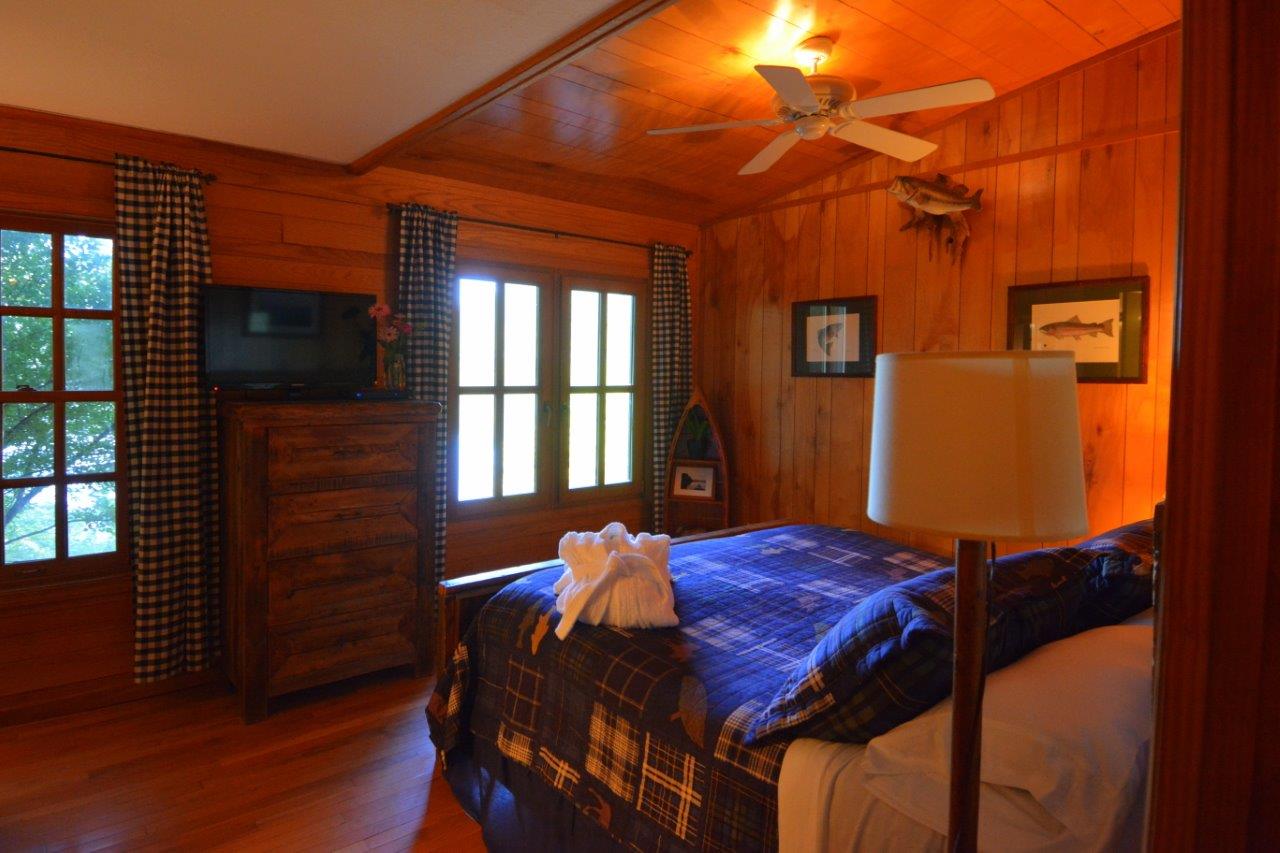 Room 7 (Lake/King)
The Fishing Camp is a rustic lake view room featuring a king sized bed and stunning lake views. Be warmly greeted by soothing natural wood accents and fishing themed décor with a dedicated reading nook.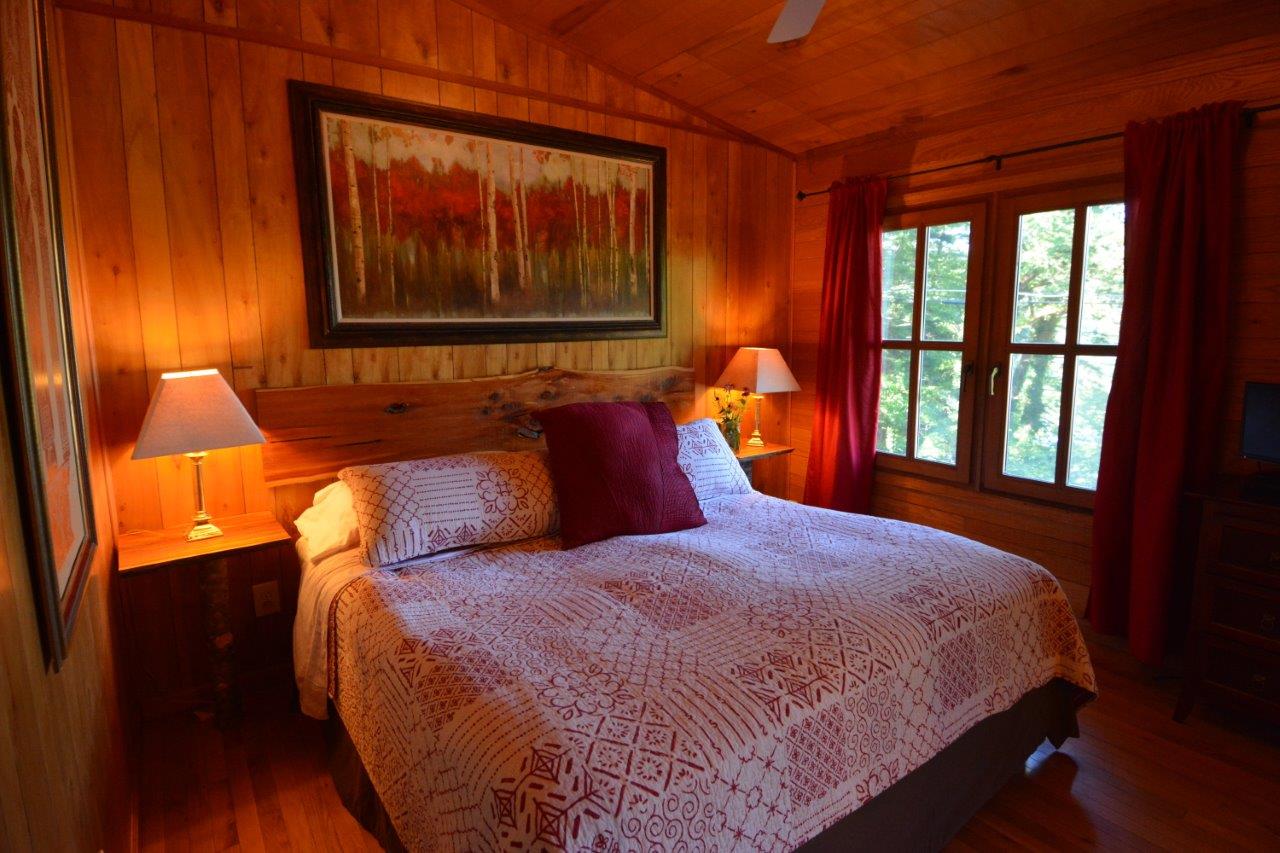 Room 8 (Lake/King)
A sense of mountain Zen, soothing wooden tones and natural materials give the king-sized bedroom, with a magical lake view, a tranquil touch.  The room has live edge headboard and nightstands, framed brass rubbings and a big comfy chair.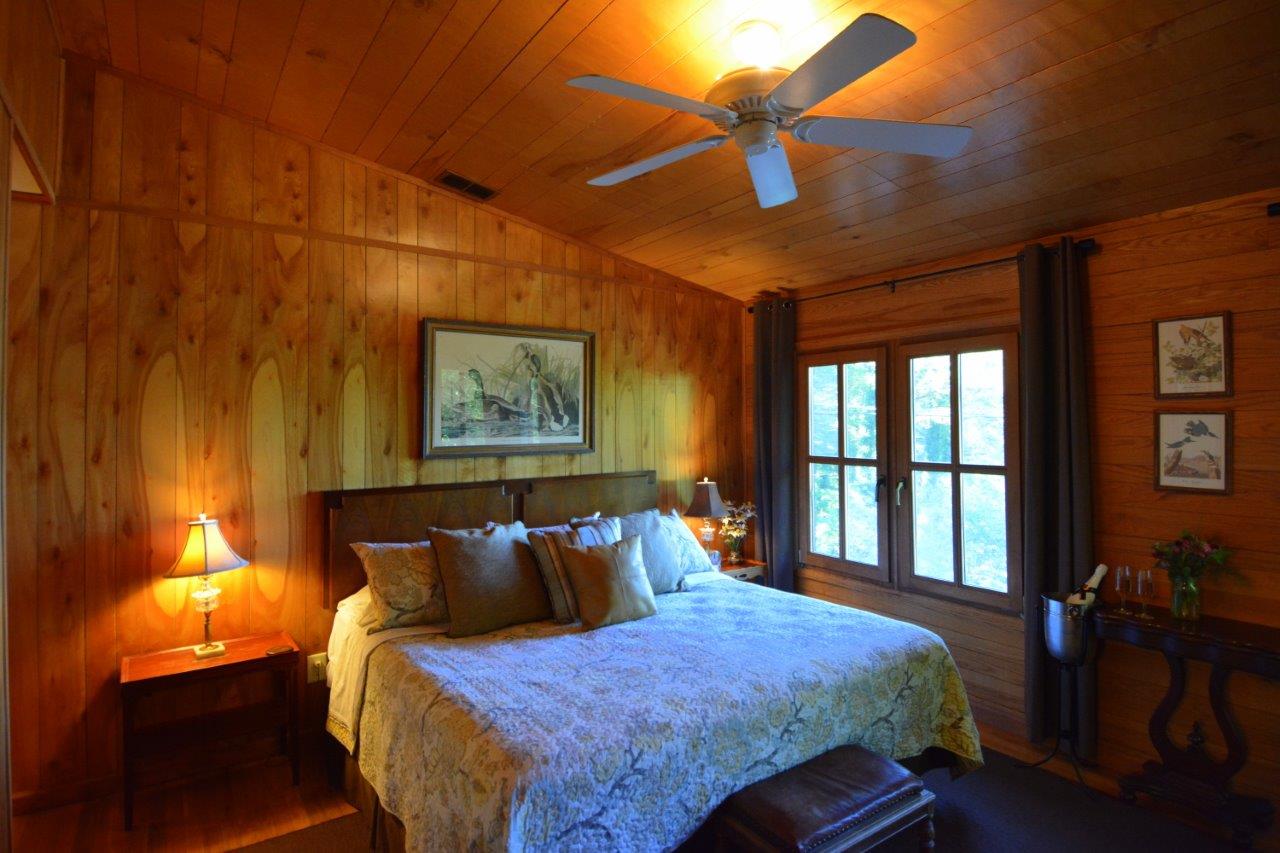 Room 9 (Lake/King)
Forest inspired artwork adorns this corner lake and mountain view room, which offers a king-sized bed with Deco headboard and armoire.  Beautifully appointed quilt, cozy seating area and spacious Jacuzzi bathtub are just a few of the amenities.

Lodge Rooms
Starting at $179/night